I have received an email from True North Accounting about signing a document electronically with the HelloSign application — how do I do this?
How to sign a HelloSign document
Step 1: In the body of the email, there will be a blue box that says "REVIEW & SIGN." Click on the box and the HelloSign web page will open with the document that needs to be signed.
Step 2: Review the document and scroll down to locate where your signature is required. You'll see a box that says "Click to sign."
Step 3: Add your signature by clicking the symbols on the left-hand side of the box. There are three options to choose from: drawing your name, typing your name, or taking and uploading a picture of your signature. Please choose your preferred option; any of these options are legally binding.
Once you complete your signature, click "Insert."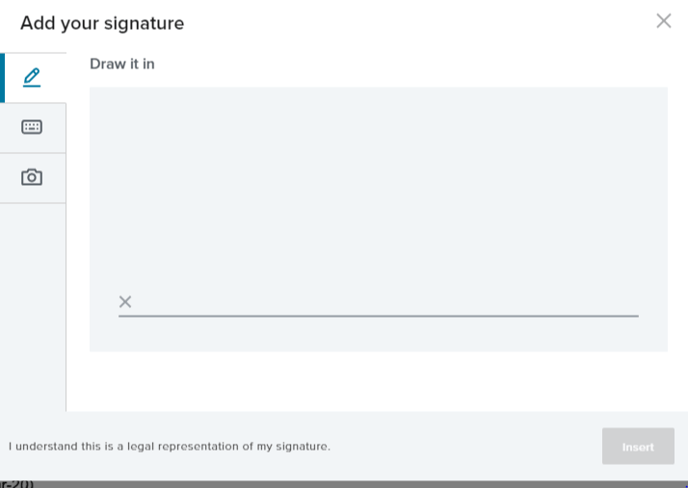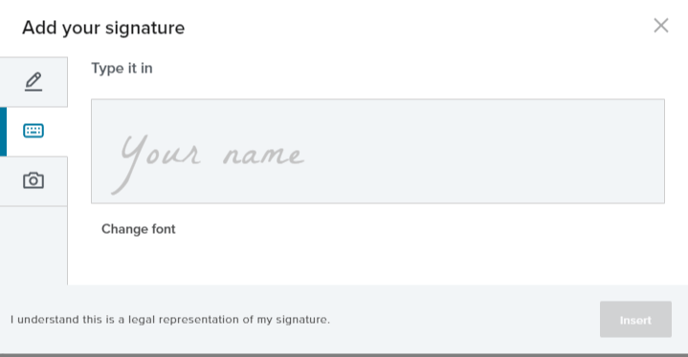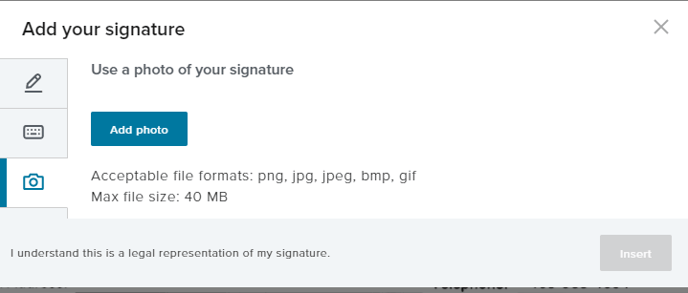 Step 4: Your signature will now appear on the document. Press the "Continue" blue box in the top right-hand corner.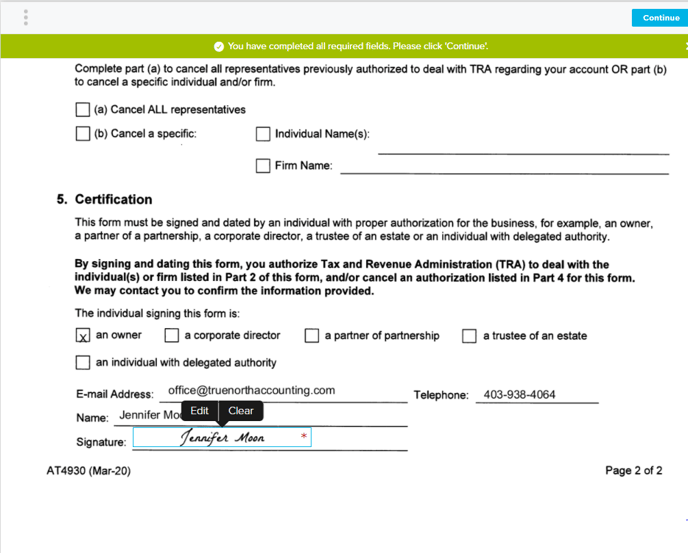 Step 5: Almost done! If you agree with the "HelloSign Terms of Service," please click on the "I agree" blue box.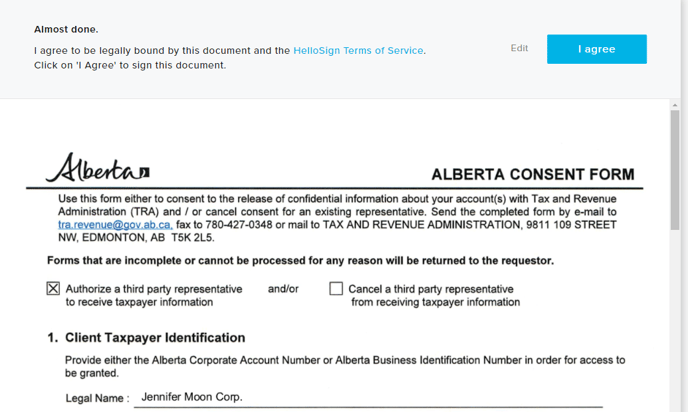 You'll soon receive an email from HelloSign that confirms, "You have successfully signed your document" with a link to view the signed document.